Dear #Birdchainians
Celebrate this good news.
The #Birdchain #APP is back on Google #Playstore.
Our updated #APK is now available for download on your mobile devices.
Please uninstall the version you have on your phone. Then, install
the latest version from Google #playstore and sign in.
Download it here
https://play.google.com/store/apps/details?id=io.birdchainapp.app


In this updated #Birdchain #APP, the #Referral system is fully functional.
Try it and let us know.
As a reminder, this new #APK only supports #Birdchain #BIRD #BEP-20 tokens
Don't forget, #Birdchain is available on #Pancakeswap.
Direct link for #swap
https://exchange.pancakeswap.finance/#/swap?inputCurrency=0xbb4CdB9CBd36B01bD1cBaEBF2De08d9173bc095c&outputCurrency=0xC9c7C6A590E82C576de7553142d47a5fb63f9e90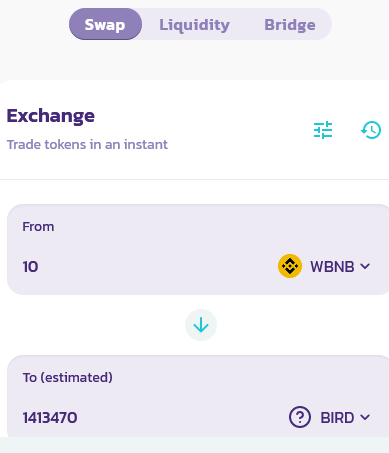 Or if you plan on earning more #Birdchain tokens and #bnb, add #liquidity.
Direct link to add #liquidity
https://exchange.pancakeswap.finance/#/add/0xbb4CdB9CBd36B01bD1cBaEBF2De08d9173bc095c/0xC9c7C6A590E82C576de7553142d47a5fb63f9e90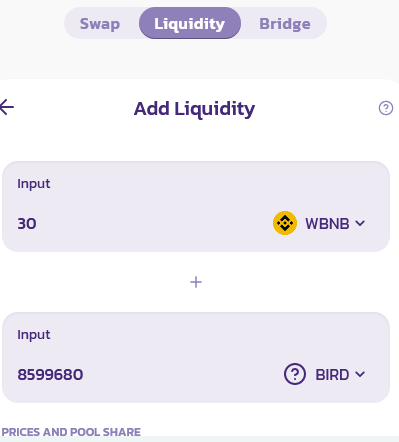 Thank you all #Birdchainians for your support, love, and trust.
#Birdchain official social profiles:
Official website: https://www.birdchainapp.com/
https://twitter.com/birdchain_io
https://www.facebook.com/birdchain.io/
https://www.linkedin.com/company/birdchain
https://www.instagram.com/birdchain/
https://www.reddit.com/r/birdchain/
https://t.me/birdchainchat
https://coinmarketcap.com/currencies/birdchain/
#BinanceSmartChain #BSC #BEP20 #BINANCE #blockchain
---