MyEtherWallet
If you are unsure what wallet to use, we recommend using MyEtherWallet (also known as MEW). Available both via a desktop computer and mobile devices. If you withdraw your tokens to MEW, you will have to custom add the token in order to see your balance. This is how to do it:
Access your account using of the ways provided (we recommend using MEW connect option)
Now, select "+ Custom Tokens". A new window will open with blank fields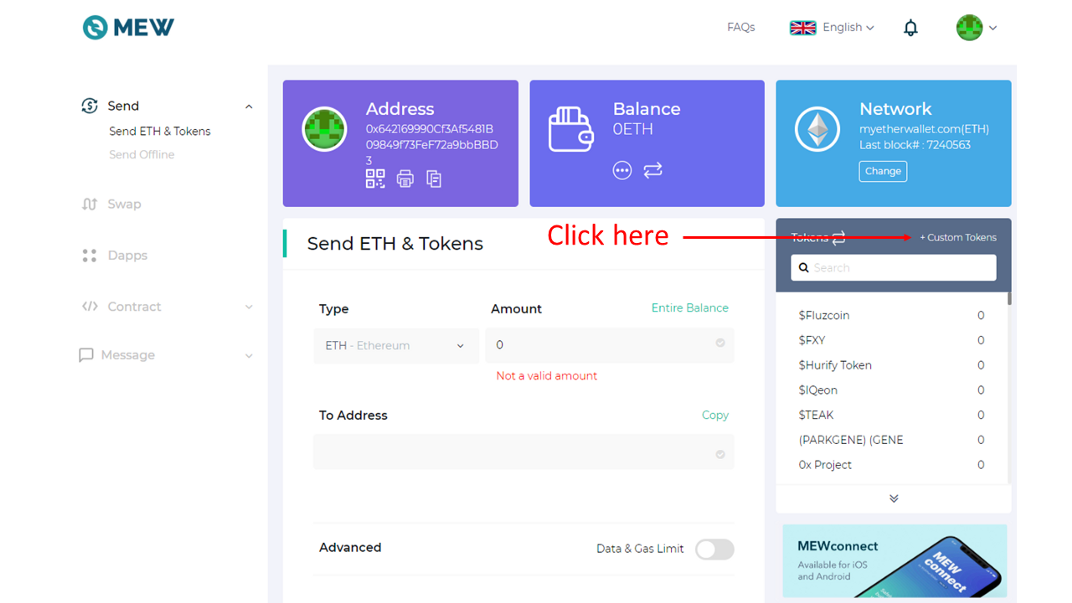 3. Fill the blank fields with these values, as shown on the image:
Address: 0x026e62dded1a6ad07d93d39f96b9eabd59665e0d
Decimals: 18
Ticker: BIRD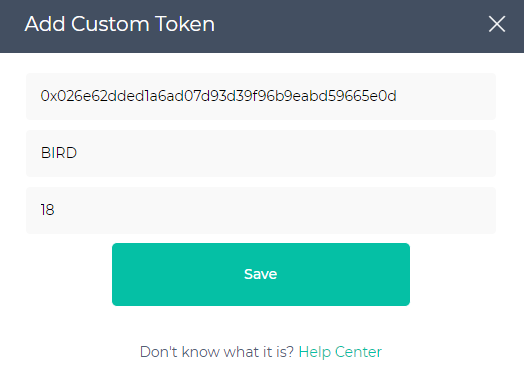 4. Hit "Save". Congratulation, now you will be able to see your token balance on the right, where the list of tokens is.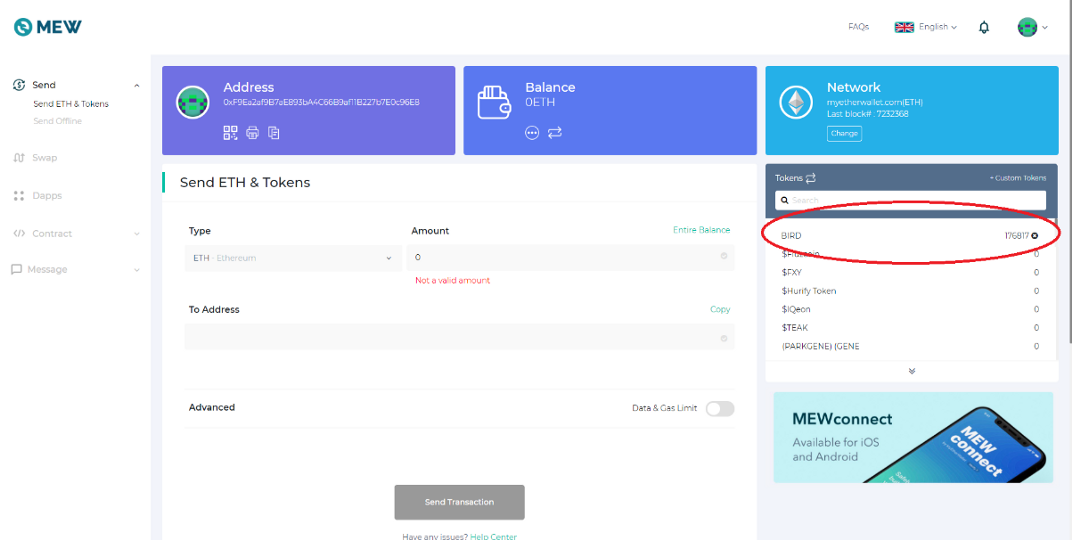 Trust Wallet (Android and iOS)
This is a mobile wallet only. Any tokens sent there should appear automatically without the need to be added manually. However, if the tokens do not appear, here is how to add them:
Hit "+" to select from the list of tokens
Hit the "+" again. A new window with blank fields will open
Fill the fields with this information, as shown below:
Contract Address: 0x026e62dded1a6ad07d93d39f96b9eabd59665e0d
Name: Birdchain
Symbol: BIRD
Decimals: 18
Once you follow the steps, the token balance will appear on the main screen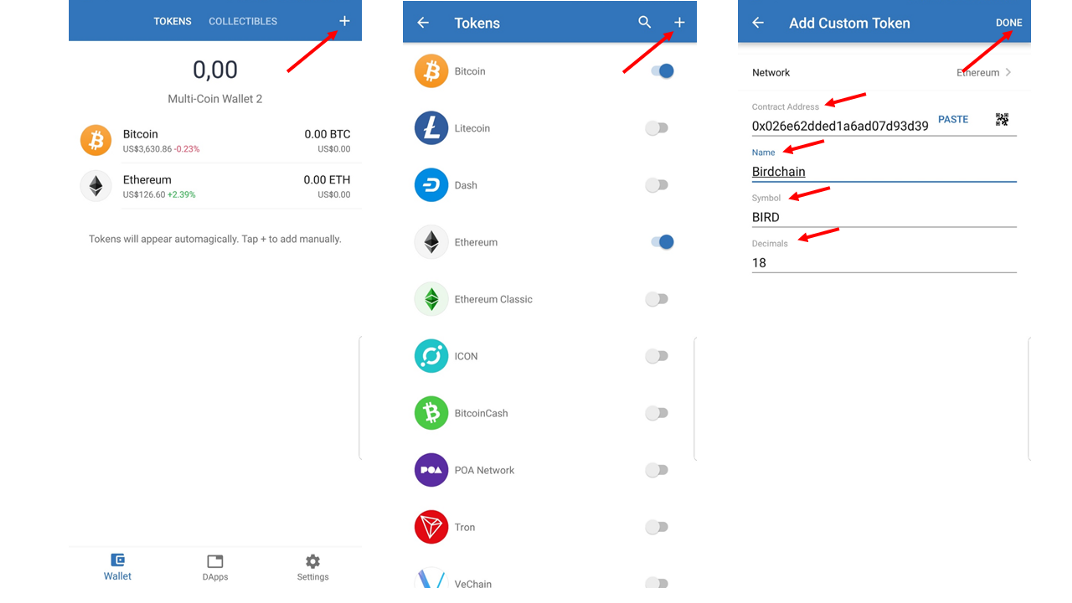 Reminder! Never ever withdraw tokens to an exchange. Always withdraw them to your personal wallet first, and then you can send to an exchange. Unless you believe you are experienced enough.
---